If Real World Scholars doesn't look like your average, traditional education nonprofit, that's because they're not.
If you take a look at their new website, you won't find any stock photos of smiling children and you won't find any of the typical educational platitudes like "There's no 'I' in 'team'" or "Think outside the box." That's not to say they don't believe in these sentiments, but regurgitating tired sayings and boilerplate solutions isn't the MO for Real World Scholars. They're a young team of educators who believe that the future of education exists outside the classroom, within the community, and outside of old textbooks and within hands-on, real-world problem-solving.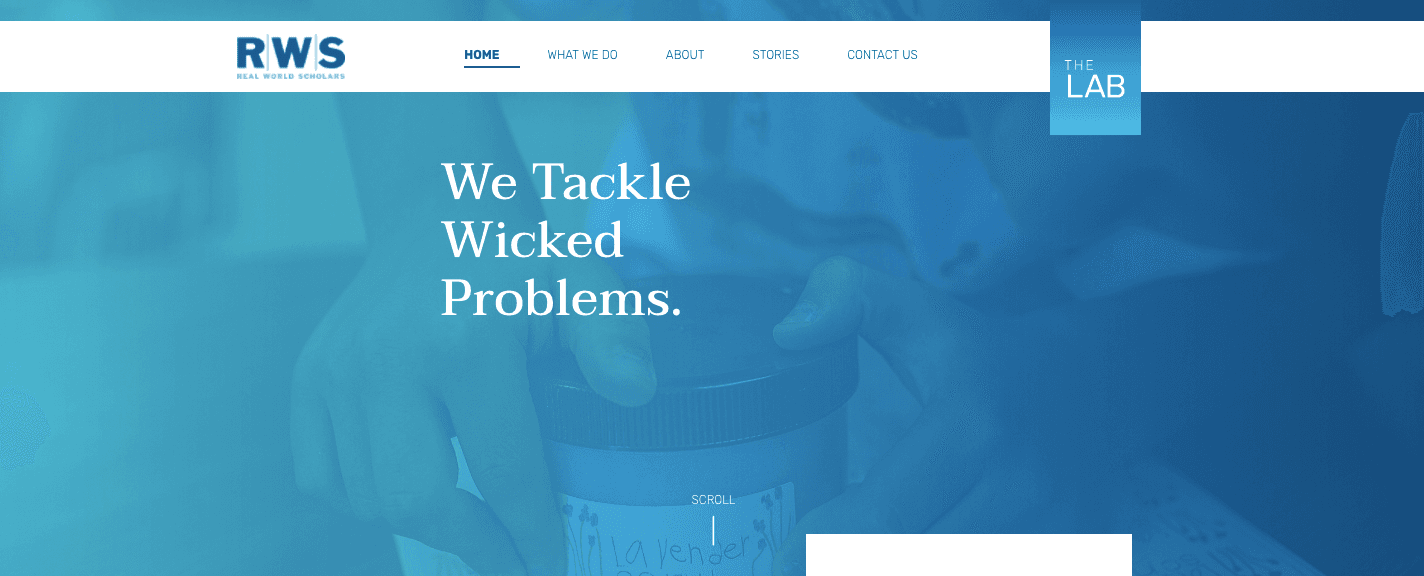 The problem was, RWS's online presence didn't accurately reflect who they were. It was a bit clunky and outdated, and due to the hectic schedules that come with revolutionizing the world of education, they didn't have the time to update it with their current projects and successes. When RWS reached out to us, they were in need of a new, modern website that reflected their attitude and vision, was easy to update, and functioned in a way that showcased their work in an organized, but compelling fashion.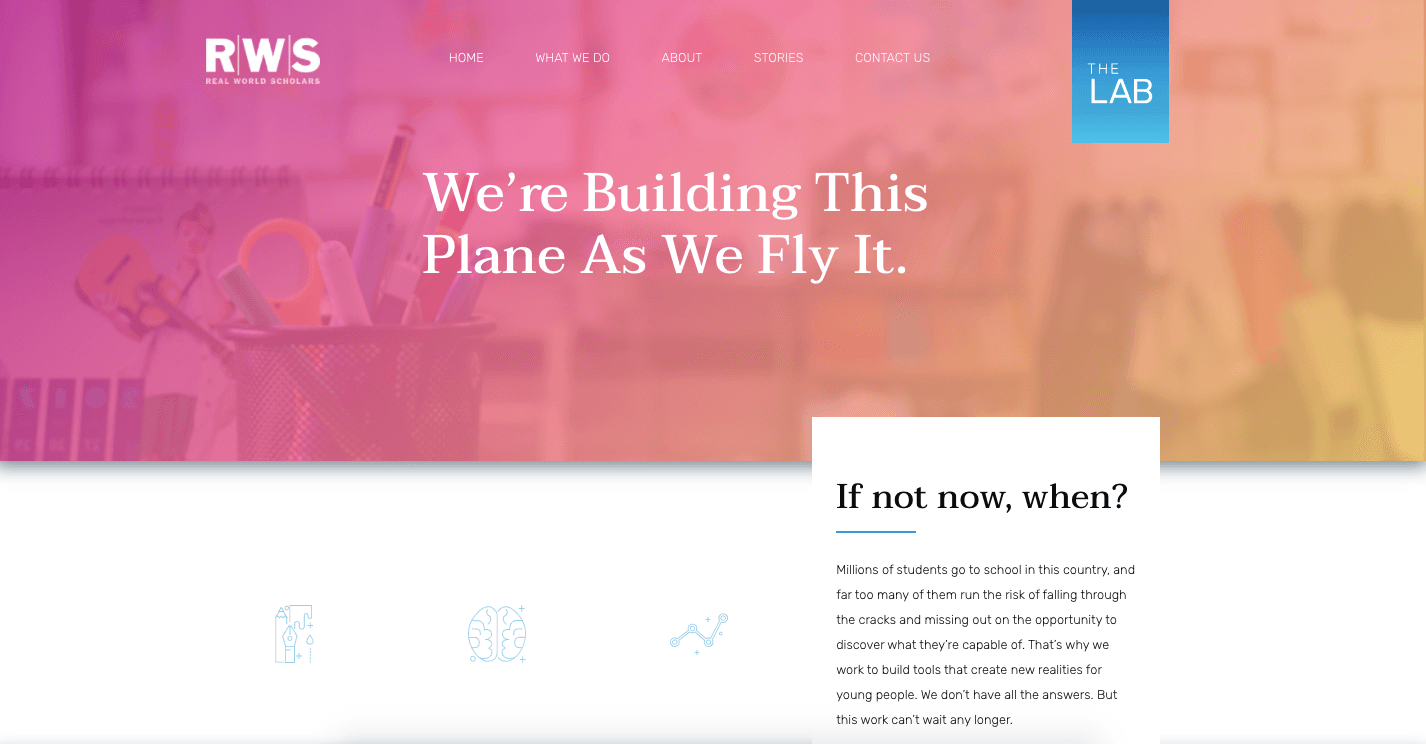 Because Real World Scholars is anything but ordinary, our designer immediately scrapped the idea of setting them up with a traditional grid design. Instead, the pages scroll through animated and off-set sections of content, accompanied by modern gradient banners and large, high-resolution photos provided by RWS that depict real students and projects in action. Because RWS is constantly moving, changing, and searching for the next discovery or big idea, we wanted their website to embody that constant movement. Content animates with the hover of the mouse, logos and pictures fall into place as you scroll, and number counters tick upward, creating an online hub of movement and progress.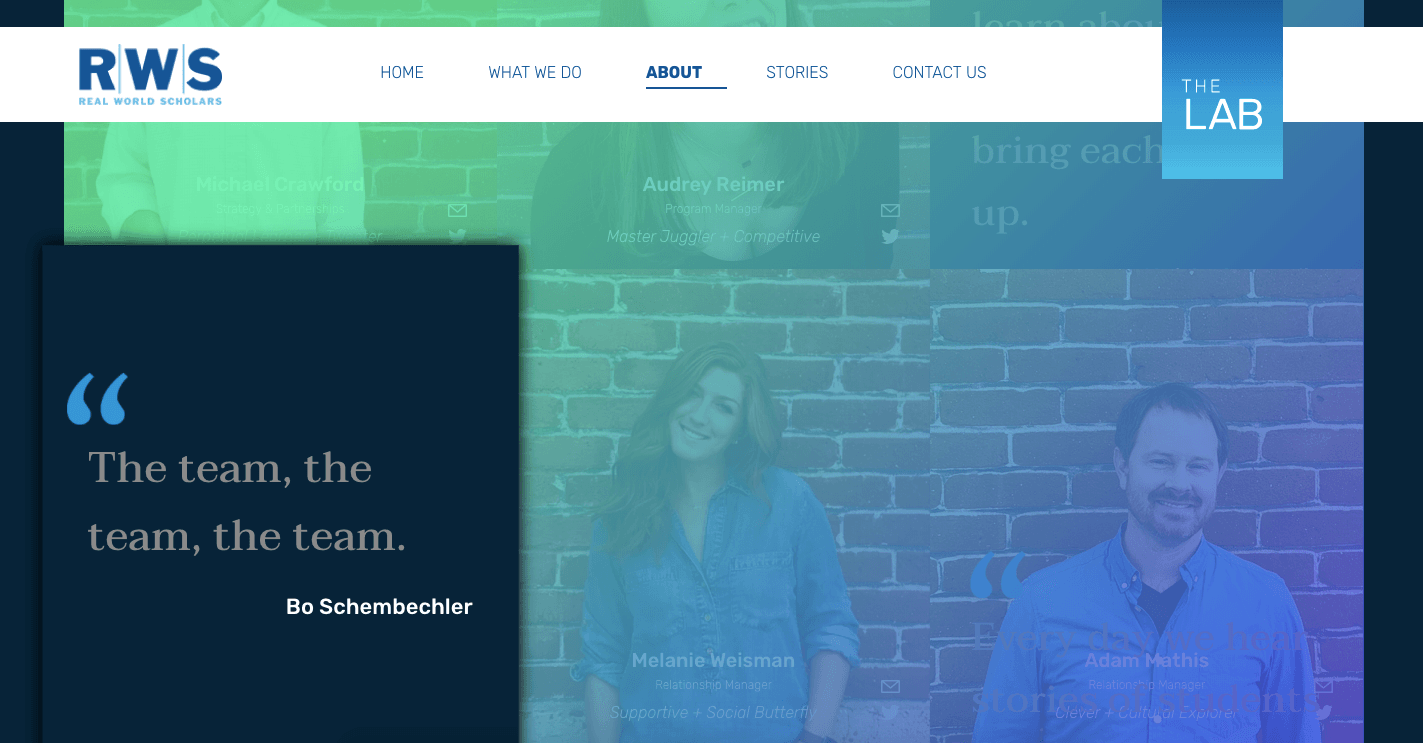 An animated bubbling beaker leads you to "The Lab," a section of the website where you can look through and comment on RWS' latest "experiments," like EdCorps, a program that sets classrooms up with their own small businesses, or EDTV, a video-based social network where educators can share ideas, successes, and failures.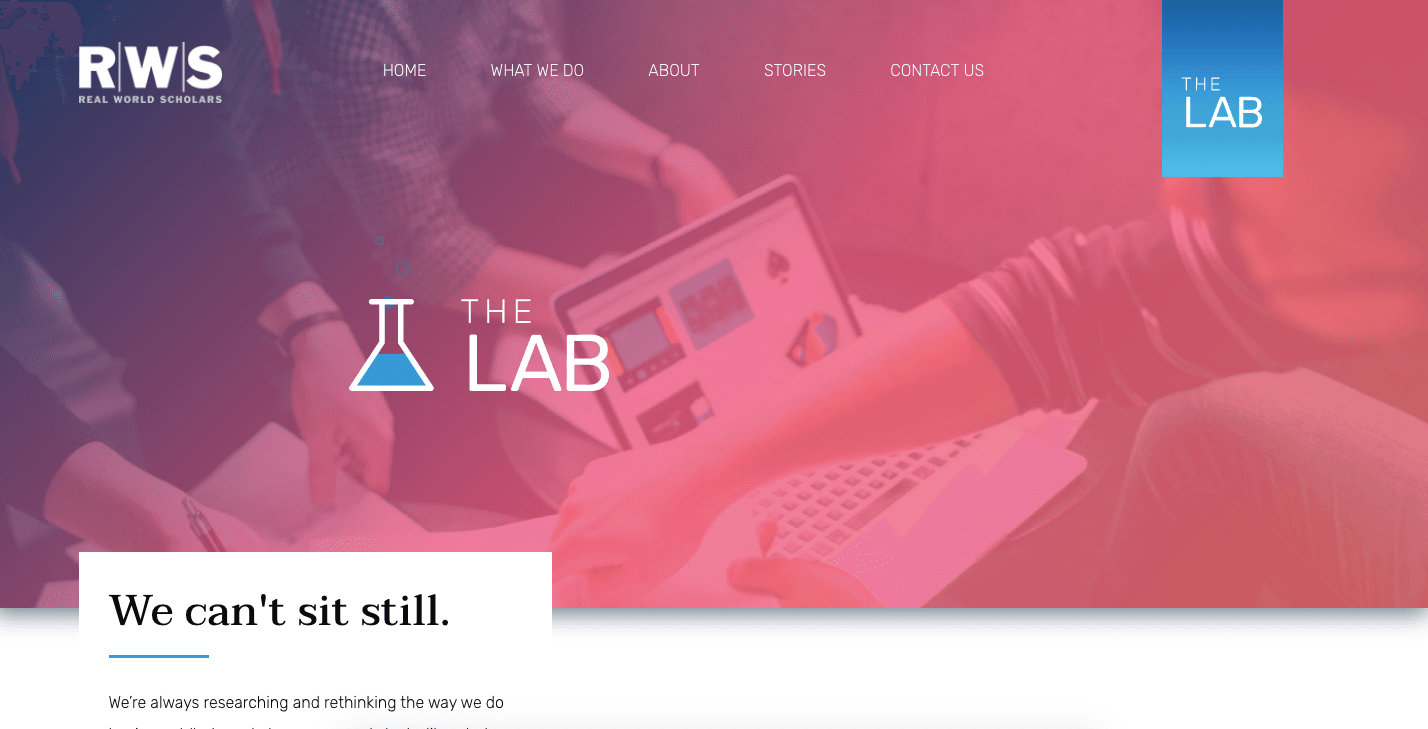 After working with Real World Scholars, we couldn't help but be impressed by their creativity and originality, and we can't wait to see what new and amazing ideas bubble up in their lab!
Interested in learning more about our Website design & development process? We are extremely excited to apply our conversion-centric design to nonprofit use cases. If you would like to learn more, check out our website services page.