A nonprofit based in Rwanda, Kepler is revolutionizing the way higher education is delivered in the developing world.
With two locations, Kepler serves both locals and refugees, teaching crucial and valuable skills that lead to most graduates landing jobs only months after they receive their diplomas. Kepler's stats help illustrate their success: 90% of graduates are employed, running a business, or pursuing graduate studies, and 98% of students receive their AA in 2 years, a percentage much higher than American community colleges.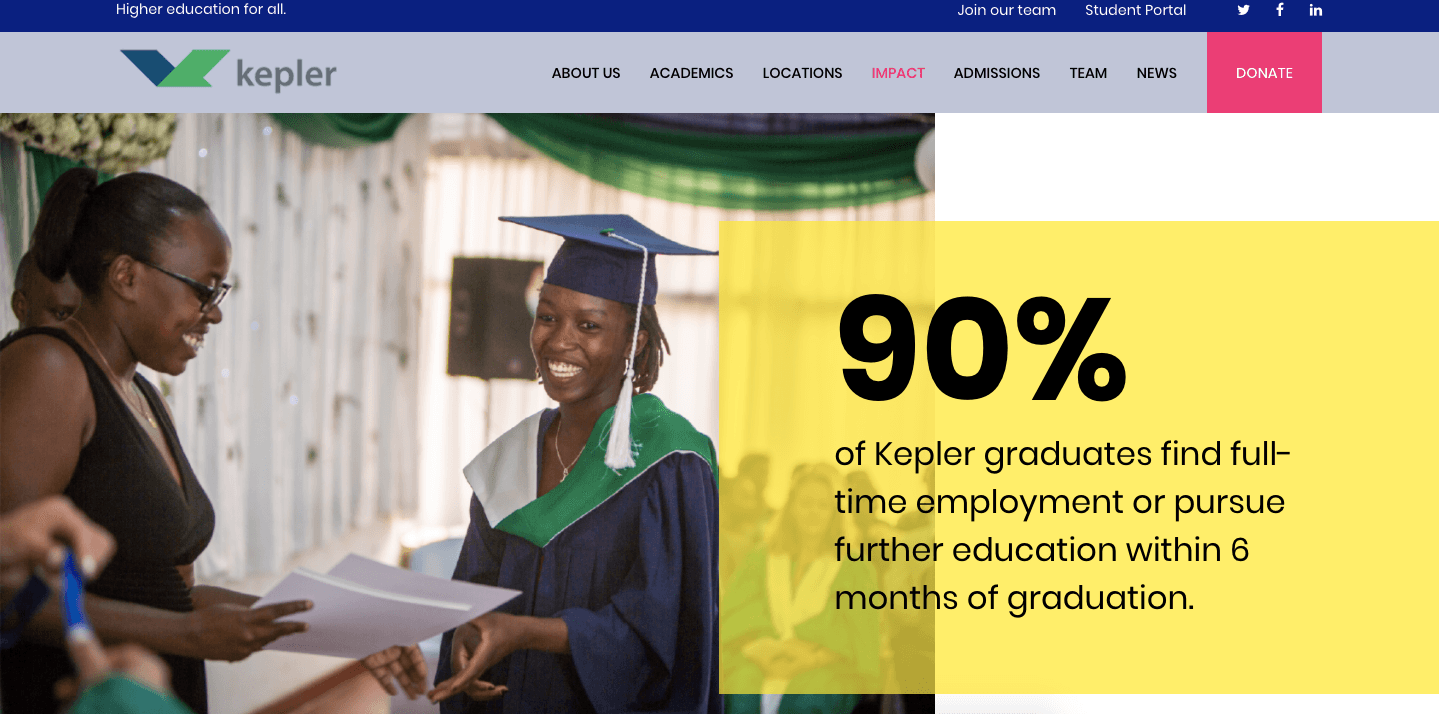 When Kepler reached out to Hopsie, they wanted a modern website redesign that would serve two audiences: their students, and those looking to gain information about the organization in general. To accomplish this, our web designers created a student portal that guides students from both of their campuses to access announcements, event calendars, policy changes, and academic information, making the site a robust resource for Kepler's current students.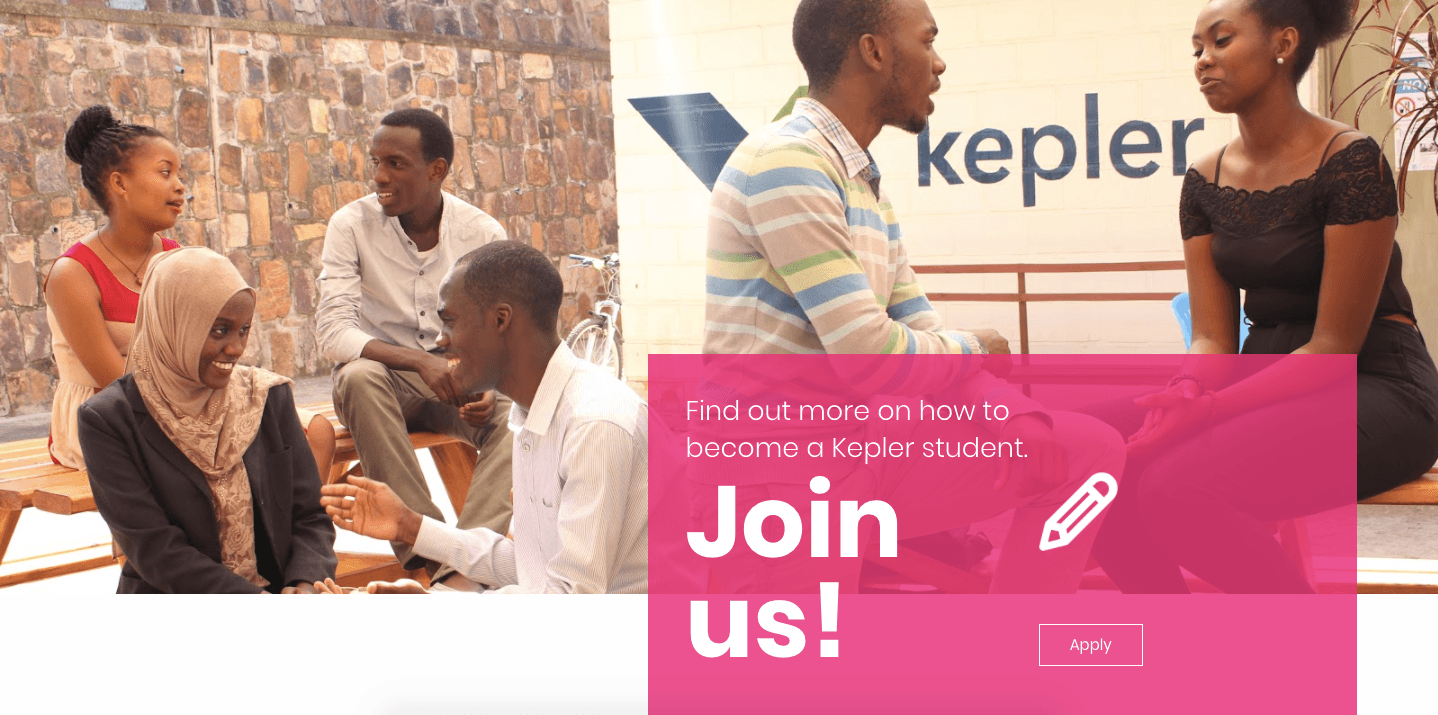 For non-students and prospective students, we designed and developed a visually compelling site that displays information and statistics in an interactive and engaging way. For example, a "values" mosaic on their "Team" page features teachers and students in their everyday environment, with interactive overlays that explain how each of Kepler's values supports their overall mission. On the "Academics" page, a visual roadmap shows the journey from enrollment to graduation, which then anchors down to colorful descriptions about each step of the student journey.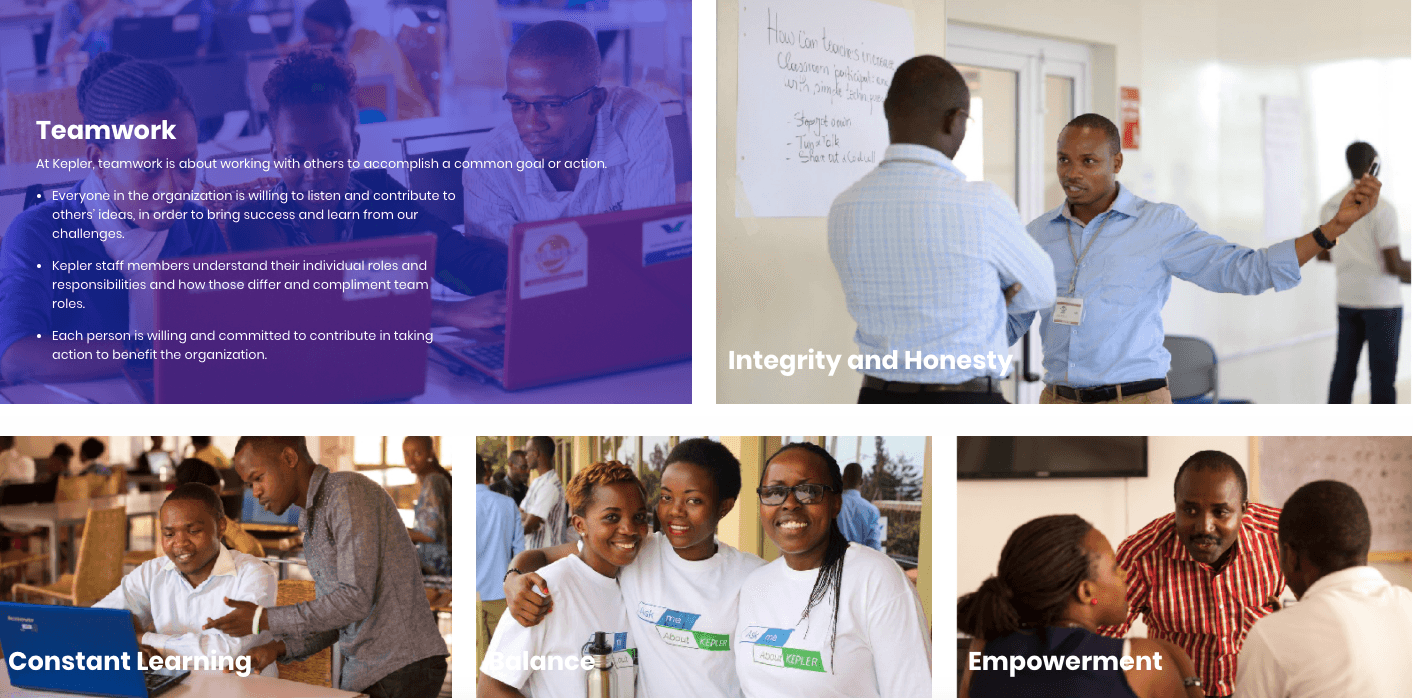 We also integrated Microsoft Dynamics with their Hopsie fundraising platform. Microsoft Dynamics is a CRM offered by Microsoft that allowed us to sync donor and donation data gathered by Hopsie with the Microsoft Dynamics database, so that Kepler could merge that data with their current CRM.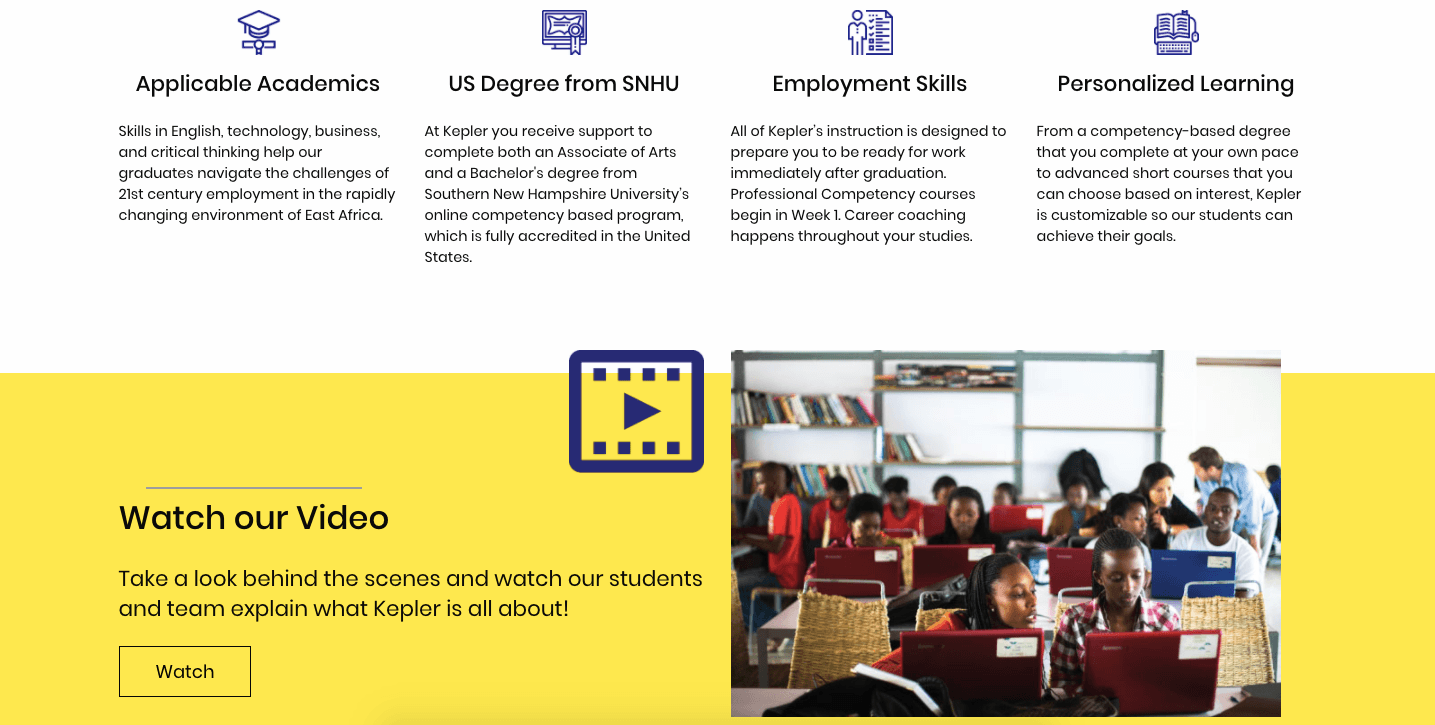 Interested in learning more about our website design & development process? We'd love to work with you in applying our conversion-centric design to nonprofit use cases. If you'd like to learn more, check out our website services page.