Peer-to-peer fundraising empowers volunteers to lead outreach within their own communities, which to date is the best way to grow an online giving base. In general, more than 50% of the donors to peer-to-peer campaigns will be new to your cause. Here are some best practices in peer-to-peer fundraising:
Ask your peer-to-peer volunteers to make the first pledge
It all starts with your volunteers. After they set up their personalized giving pages, ask them to show their commitment to their fundraiser by making the first donation. This passion and conviction that they show toward your cause will translate to their own network, and in turn, increases the chances of a successful fundraiser.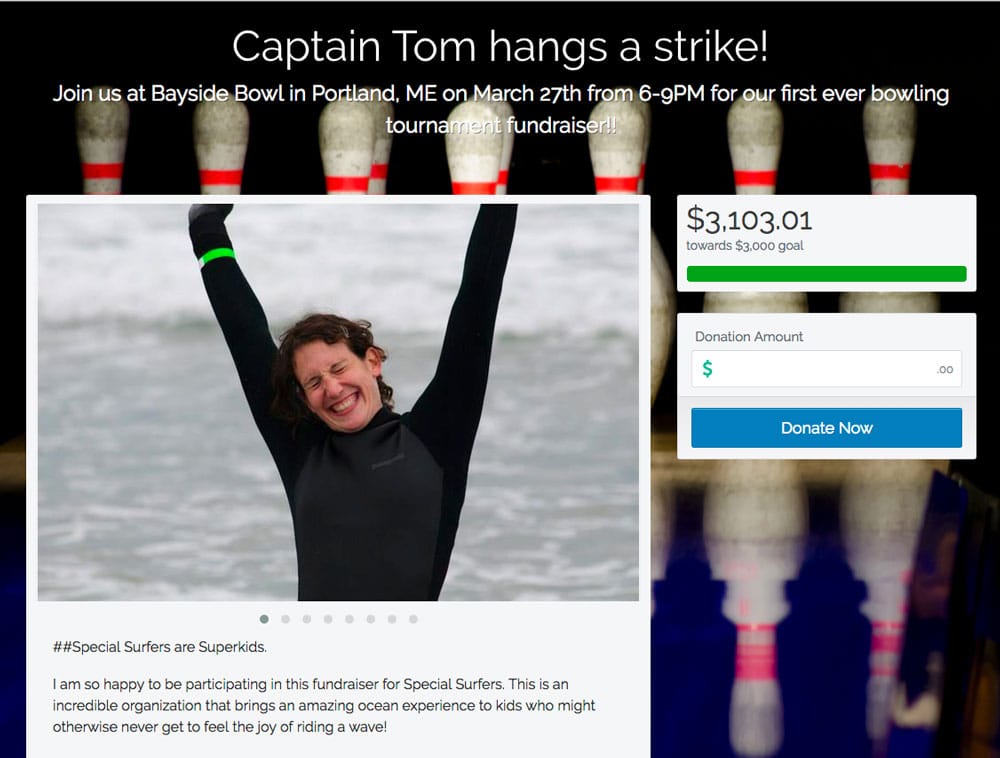 Make sure fundraisers customize their pages
When a friend, family member, or network member lands on a fundraising page, they should immediately know who the fundraiser is associated with and why they are raising money. This is key to maximizing conversions. Ask your fundraisers to personalize their pages with photos, personal connections and testimonies to your nonprofit, and other things that convey their passion for your mission. These personal touches are more likely to make a connection with page visitors, increasing the likelihood of a donation.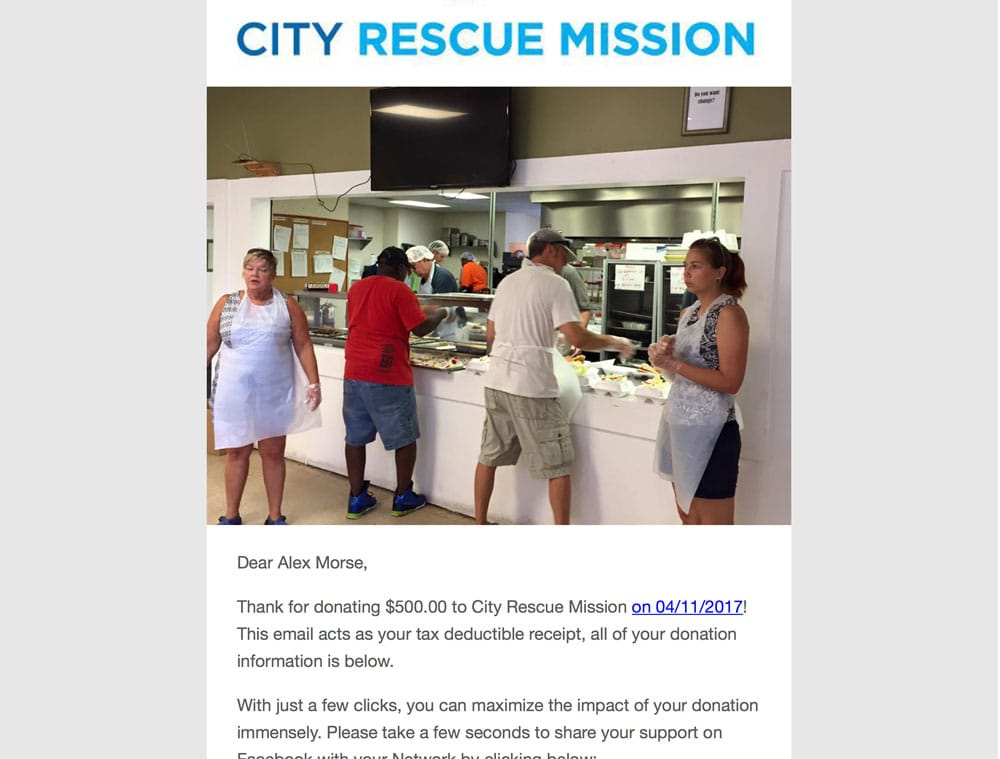 Equip your fundraisers with dynamic content
Each individual and team leader that decides to spend their time raising money on your behalf should get the full strength of your collateral to use. Providing templates for emails, Facebook posts, tweets, high quality imagery and logos, and even print materials that they can hang up at their local coffee shops can help make their jobs easier and more successful.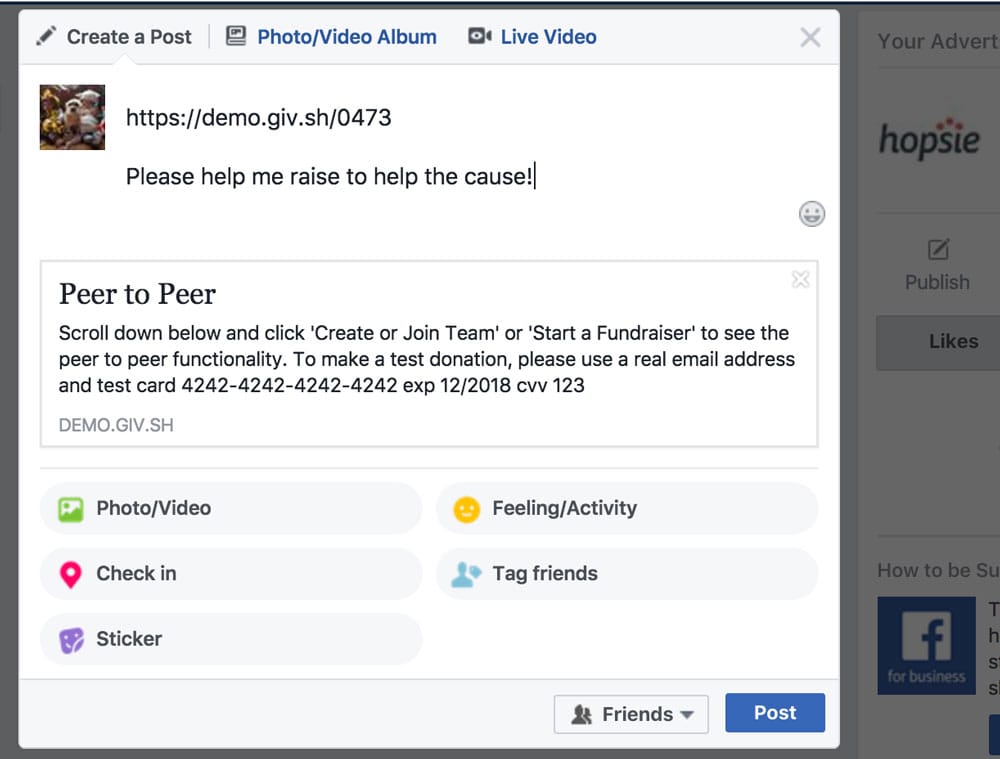 Identify a point person
This is crucial to the success of peer-to-peer fundraising: a dedicated staff member who answers questions, provides help and motivation, and coordinates fundraisers so that efforts can be timed for maximum effectiveness when necessary. In fact, we've seen a nearly 40% increase in successfully attaining fundraising goals when there's a dedicated point person available throughout the campaign.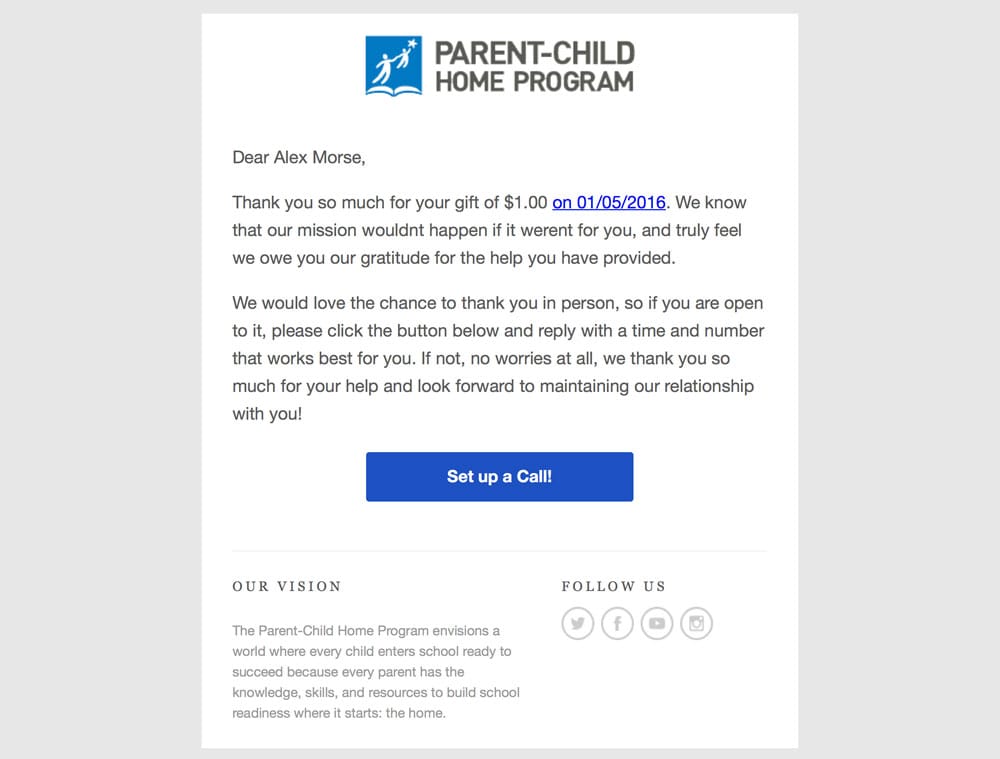 Email is King
Email communication is the primary source of donations, accounting for nearly ~70% (Hopsie average) of donations on peer-to-peer campaigns. Fundraisers should start with an in-depth appeal (be sure to check our a peer-to-peer fundraising toolkit) explaining the cause, the campaign, why it's important to them, and asking for support. Removing those that have already given, weekly follow-up emails should be sent throughout the duration of the fundraiser, and personal thank-you emails should be sent to every supporter. Impact updates showing the outcome of the campaign after its completion is crucial in boosting retention. These can come from the nonprofit or the fundraiser host; they key is showing the donors that they had a hand in something big.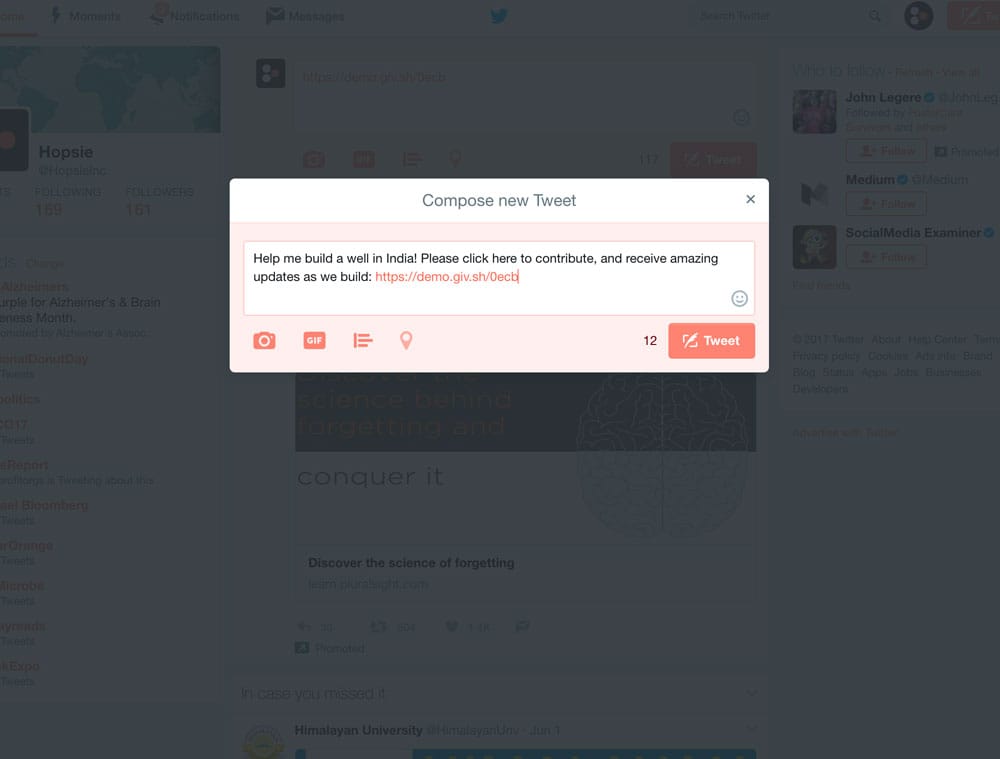 Use social media for that extra push
Although not as productive as email, social media posts about your cause do drive donations and have an ever-present, albeit rare, chance of going viral. Our data shows Facebook as the best source of social media funding for peer-to-peer, averaging just over 20% of gifts, followed by Twitter at 3%, and other sources making up between 6-8%. You can direct fundraisers to mirror your email strategy: a large detailed initial post followed by weekly updates.
These 6 best practices, if followed, will help ensure your campaign has the best chances of success. Feel free to share and ask questions!