Providing reproductive health and safe childbirth to women and children all over the world.
The fundraising arm of the United Nations Population Fund, Friends of UNFPA's mission serves women and children all over the world. They're on the ground in over 150 countries promoting sexual and reproductive health, family planning, and safe motherhood, and their reach and impact is groundbreaking: UNFPA supplies 500 million couples with contraception each year, they've provided over 16 million women and girls with reproductive health care services, counseling, and family planning services during humanitarian emergencies in 2016, and have saved the lives of over 93,000 mothers during childbirth since 2014.
When Friends of UNFPA approached us in early 2017, their organization faced a very specific threat due to the outcome of the U.S. presidential election. The new administration was expected to defund the organization, so the UNFPA starting planning an expansion and diversification of their funding model to fill the gap. On April 3rd, 2017, the US announced that it would discontinue funding for the UNFPA.
We worked with Friends of UNFPA to create a site that accomplished these specific goals:
Clearly associate the site with UNFPA, but keep Friends of UNFPA distinguished as its own organization
Create an edgier, more modern design to communicate the impact of the amazing work being done by the organization.
Ensure the most modern SEO standards and structure for the best possible organic traffic listings.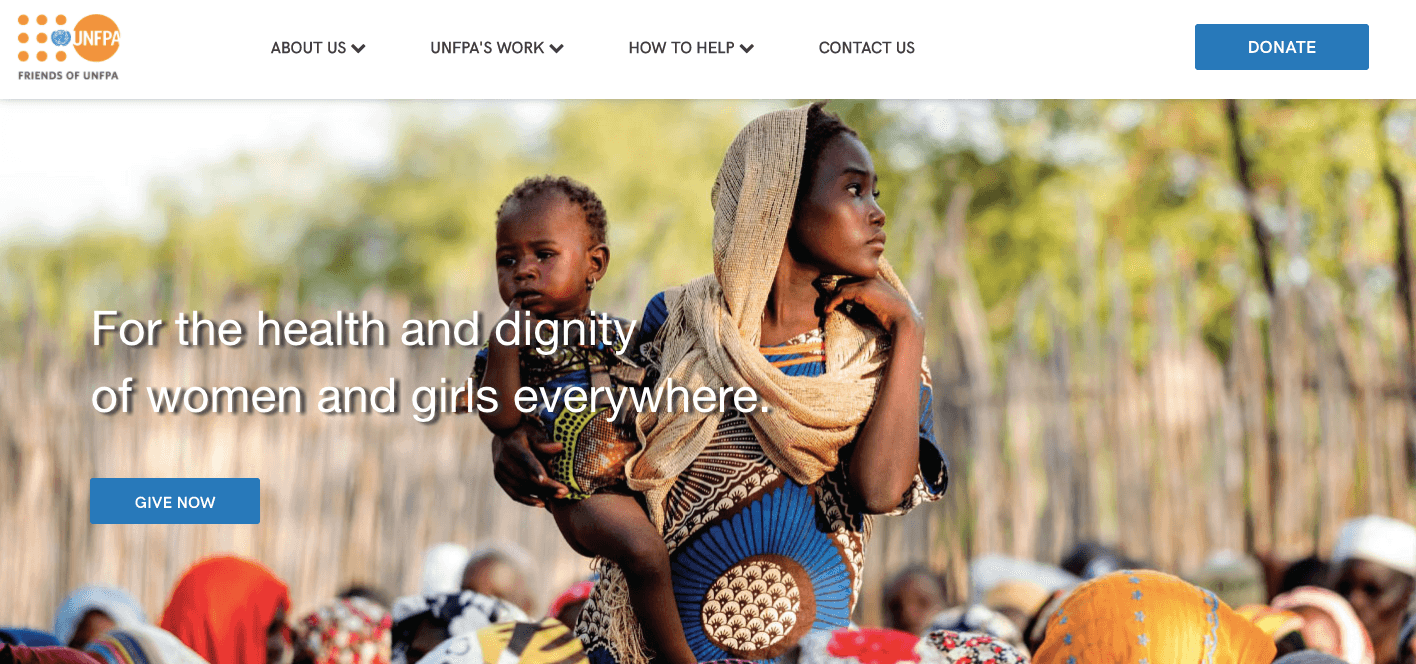 So we set to work. While the site is unique in design from the main UNFPA site, we kept a lot of the branding elements and structure elements so that the association between the two sites were clear and uniform. We also created a feature that allows Friends of UNFPA to pull in news stories from the main UNFPA site using an RSS feed, which keeps Friends of UNFPA as up-to-date and relevant as the main site.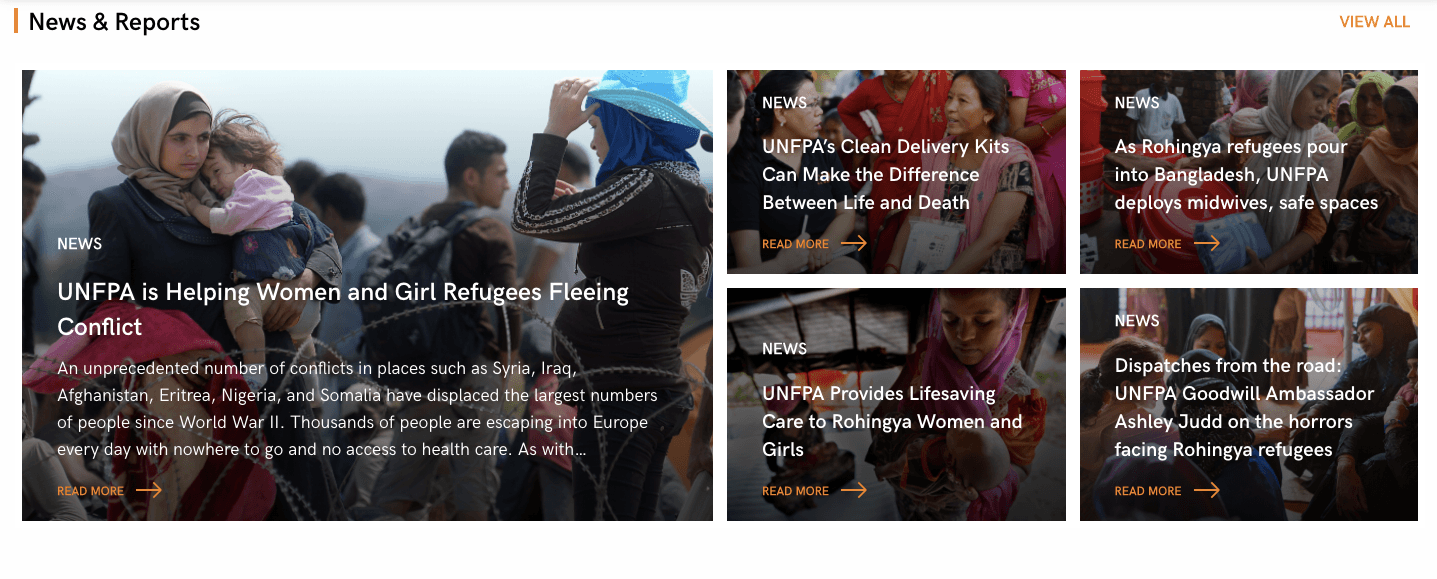 Now to the most important task at hand: expanding giving channels in order to offset the effects defunding. Because UNFPA covers such a wide array of services to people all over the world, it felt important that we give proper acknowledgment to each of their focus areas. We turned what was once just a general giving form that encompassed the entire organization into several different focus areas that each had their own giving page. By segmenting giving into key focus areas, we were able to create dynamic marketing channels where messaging and audience could be targeted, helping up engagement and conversion, while targeting marketing efforts into much clearer campaigns and funnels.
In order to further expand giving channels, we created calls to action for people wanting to fundraise on behalf of Friends of UNFPA, created a section dedicated to current disaster zones in need of immediate help, created pages dedicated to other ways of giving to UNFPA, whether through stocks, company matching, giving through a donor advised fund, and more.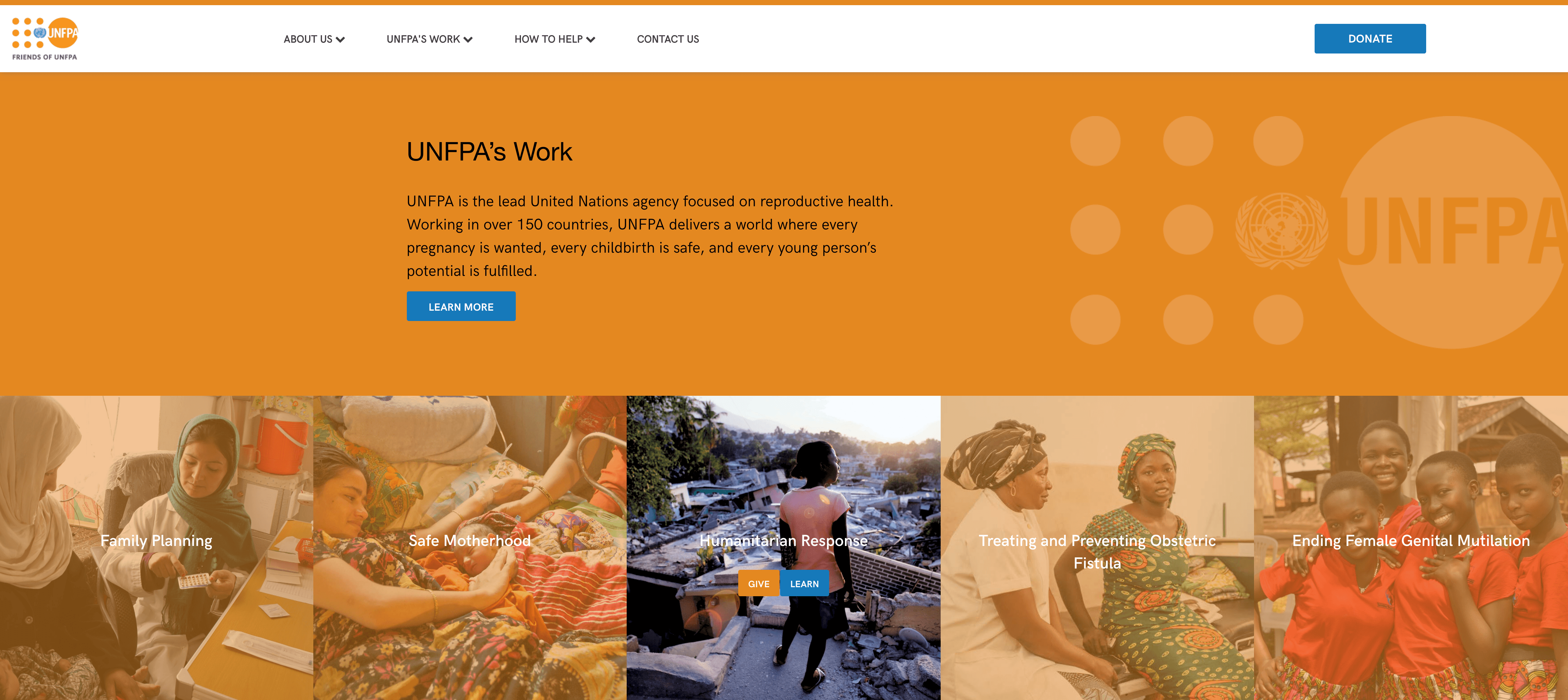 We worked with Blackbaud to seamlessly integrate the Luminate Marketing & Fundraising platform throughout the site. This integration rounds out a build that focuses strongly on conversion and increased visibility. With the help of Hopsie, Friends of UNFPA can worry less about their funding and focus more on providing amazing care and services to men, women, and children around the world.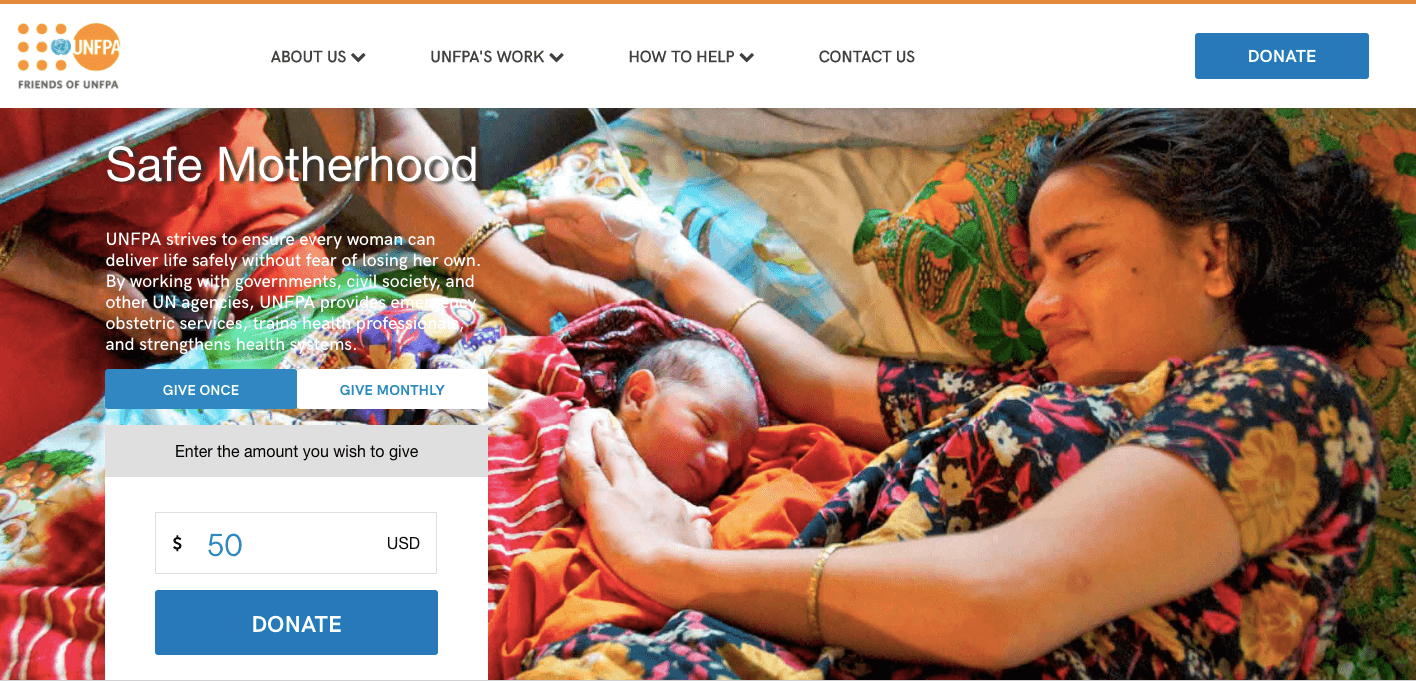 Interested in learning more about our Website design & development process? We focus on beautiful, conversion-centric design to ensure your nonprofit is benefiting from its online presence. If you would like to learn more, check out our website services page.