Special Surfers is a non-profit organization (501c3) that provides the opportunity for special needs kids and young adults to surf.
Every summer, Special Surfers takes groups (~100 kids per event) with neurodevelopmental disabilities out to learn how to surf. These are kids with autism, epilepsy, cerebral palsy, down syndrome, and other types of neurological disabilities who might otherwise never have a chance to experience the ocean in such an awesome way.
In partnership with Bayside Bowl in Portland, Maine, Special Surfers teamed up with Hopsie to host a bowling tournament aimed at raising $16,000 to help cover the costs of these surfing events.
Overall, the event was an overwhelming success:
This campaign not only exceeded the funding goal, but also provided a large number of new donors, many of whom voiced interest in volunteering at the upcoming surfing events. The scale of the tournament and location provided a new level of professionalism and gave the feeling of an established organization poised for expansion & growth.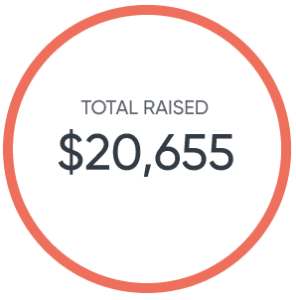 Through 328 individual gifts, the total amount raised was $20,655.57, with $19,592 coming through Hopsie online.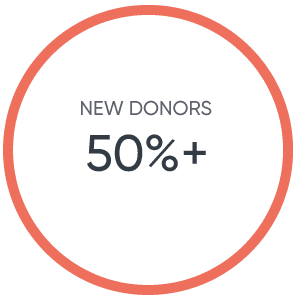 Over 50% of the donors were new to the organization and had not contributed to Special Surfers before.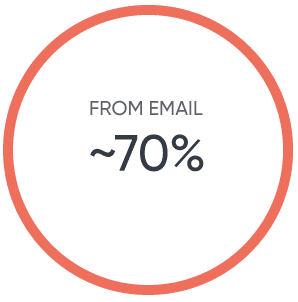 Email outreach proved to be the most effective form of outreach, with nearly 70% of total donations attributed to this source.
"We were able to quickly generate both much needed capital for our operating expenses through this fundraiser, as well as expose a lot of new people to our organization who will hopefully continue to stay involved with us in the future!"
– Tom Reynolds, Board Member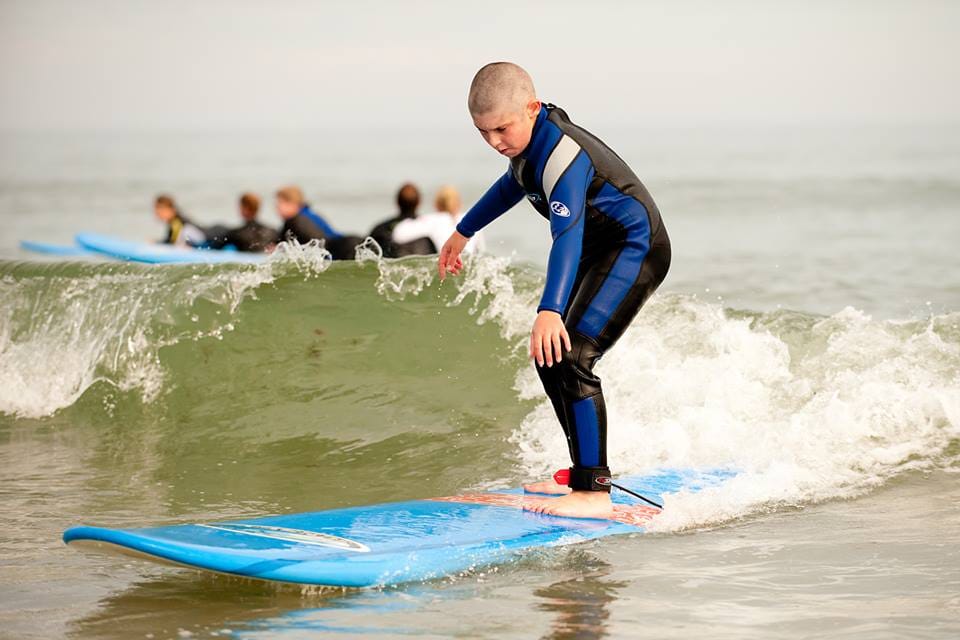 Special Surfers focuses on kids whose lives are profoundly affected by neurodevelopmental disabilities, which cause them to rely on a large amount of volunteers and donated monies to support them. This event came at a crucial time when the organization was rebranding away from its original affiliation with a surf shop and there was a need for increasing the amount of equipment to rely less on donated gear to accommodate growing participation.

Special Surfers needed to promote their brand in a complete manner to ensure that new donors who were attracted to the cause were given the best chances of retaining their story and brand, and to create the needed support both in volunteers and donations as they continue to scale. Previous events were run using different software; the decision to switch to Hopsie was made because of ease of use, the white label design, the customer service, and the price (80% less than the competitor).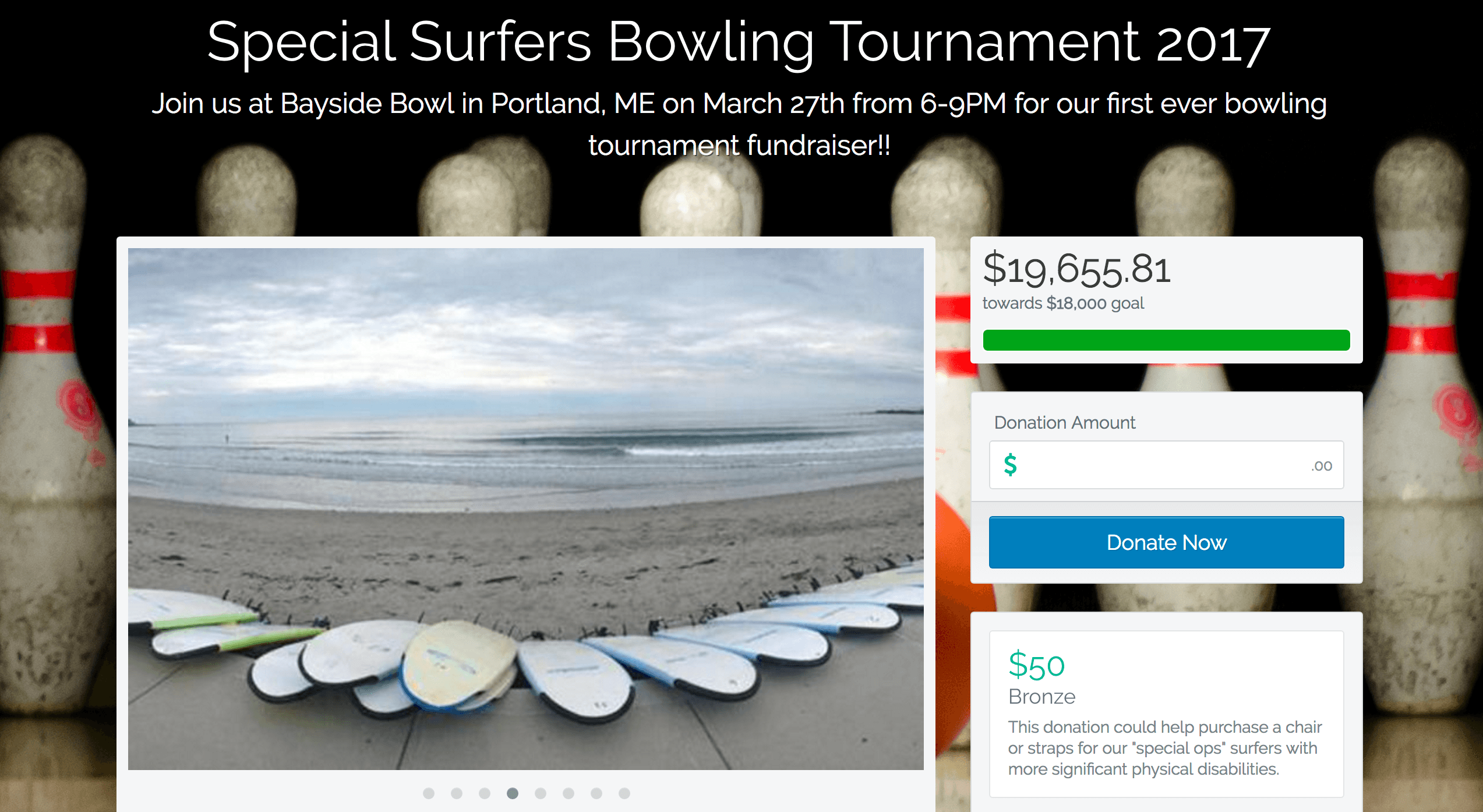 Eight teams of five set up fundraisers. Each team was tasked with raising $2000 to participate in the tournament
Using Hopsie's peer-to-peer feature, eight teams of five set up fundraisers. Each team was tasked with raising $2000 to participate in the tournament ($400 per individual goal) for a total goal of $16,000. Hopsie's admin editor gave Special Surfers complete control over global elements and management of every team and individual fundraiser, while the donor login and editor enabled team leaders and individuals to customize and manage content on their giving pages. With Special Surfers branding front and center on the events landing page, every donation form, team and individual giving pages, post-donation thank-you page, and all email follow ups, new donors experienced the brand from the beginning to the end of the process, ensuring the highest chances of retention.

After the Special Surfers board recruited their 8 captains, a point person (board member) was determined to be the single point of contact between participants in the fundraiser and Hopsie. All of the captains were trained in setting up fundraisers through Hopsie before recruiting their individual teammates, and templates were shared for email & social media outreach. Once the teams were finalized and the fundraising pages were built, a coordinated launch 30 days before the event set the fundraising in action. The coordination, fundraiser page-building, team recruitment, and prep work began 60 days before the event.
All captains were instructed to reach out to their teams at least weekly with check-ins and were also instructed to encourage their fundraisers to do, at minimum, weekly touch-points with their networks for the month leading up to the tournament.
Campaign Success: By the Numbers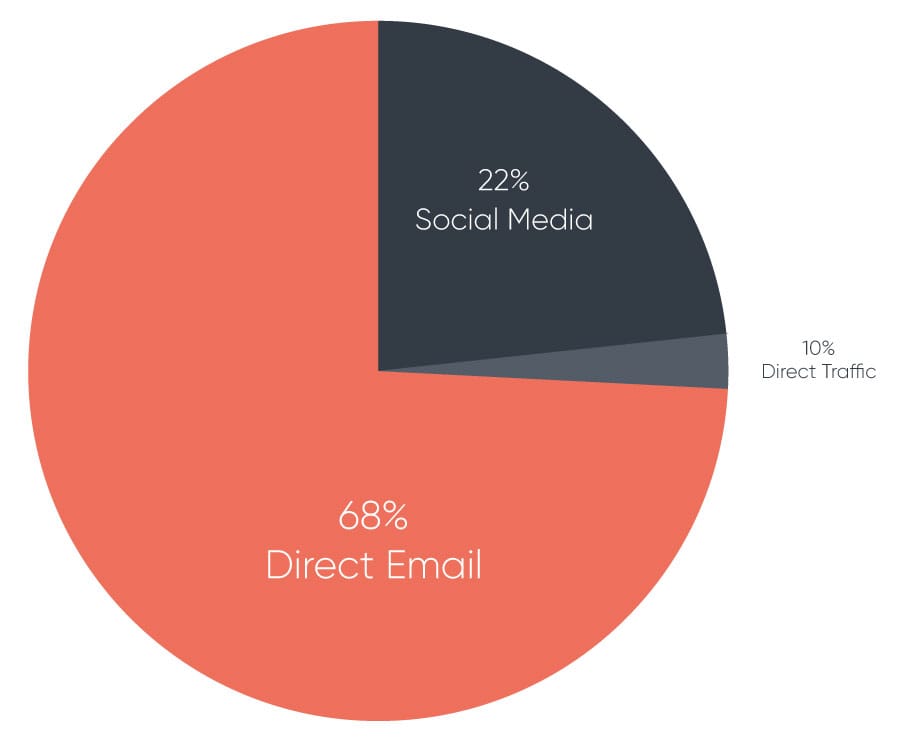 Email is King
The most successful fundraising channel was direct email to friends and family, and the initial appeal drafted by the Special Surfers point person was sent to all captains as a guide/template for outreach. Direct email made up 68% of all donations, followed by Facebook (22%), and donors who came through the Special Surfers website directly (10%).
Donations were close to an equal split between Desktop & Mobile.
Mobile responsive giving pages are an absolute must. With more and more traffic moving to mobile devices, it is absolutely critical that your online fundraising not only works on mobile, but is specifically designed for mobile usability.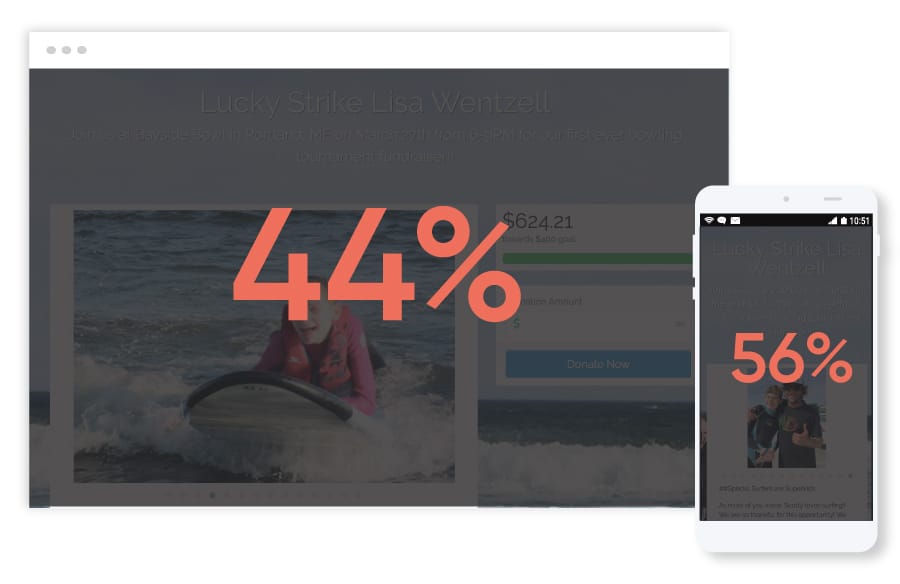 The original online fundraising goal was exceeded by $3,655
Planning and preparation are paramount to a successful event. Having a primary point of contact and leader who can coordinate, support, and coach fundraisers is a huge benefit to running peer-to-peer campaigns.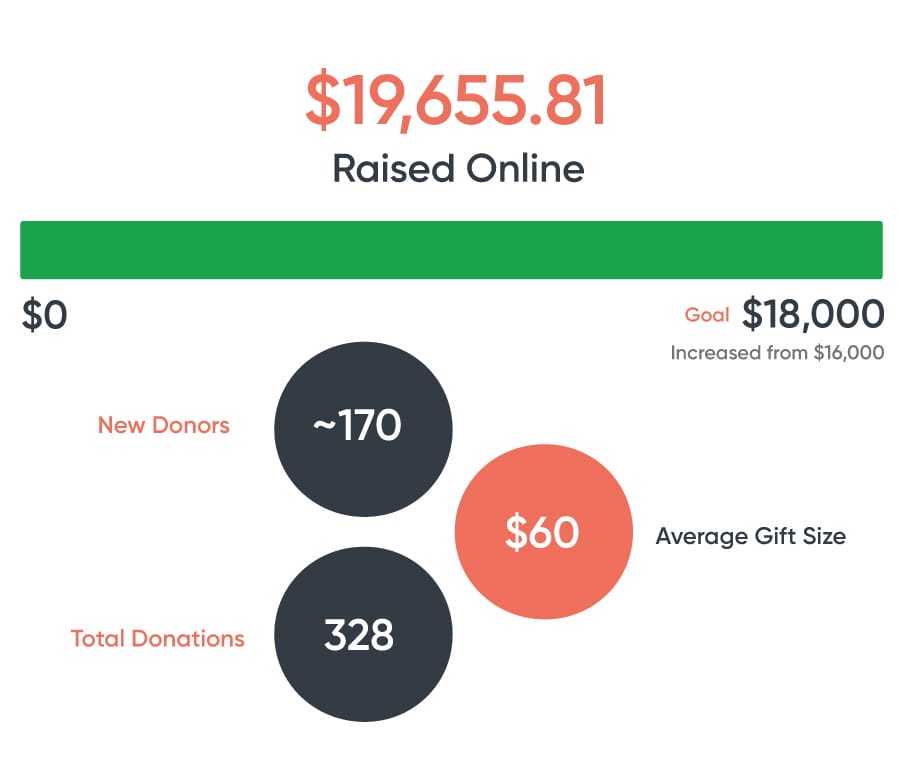 Interested in partnering with Hopsie for a similar event?
We are excited to help nonprofits of all sizes improve their online fundraising. If this sounds like something your organization could benefit from let us know today.